Foxwall is primarily a volunteer organization. Our volunteers come from all walks of life – students and housewives, executives and photographers.

"Never doubt that a small group of thoughtful, committed citizens can change the world. Indeed, it is the only thing that ever has."
– Margaret Mead
Why Volunteer?
Volunteering is not just good for the community – it can be good for you, too. Studies have shown that volunteers report higher overall happiness, health benefits, better career options and more. Volunteering can be rewarding and boost self-confidence. It can also be a great social avenue for meeting new people. Best of all – you can help save lives and make a real difference!
Volunteering at Foxwall can provide valuable experience for those considering a career in medicine. Many Foxwall crew members have gone on to become nurses, doctors, physician's assistants, and other health professionals.
Foxwall crew members enjoy a spacious and well-equipped base, including:
High-speed Internet, WiFi and computer access
Exercise equipment
Laundry facilities
Kitchen and patio grill
and more…
Volunteers also receive additional benefits including continuing education and meals reimbursement.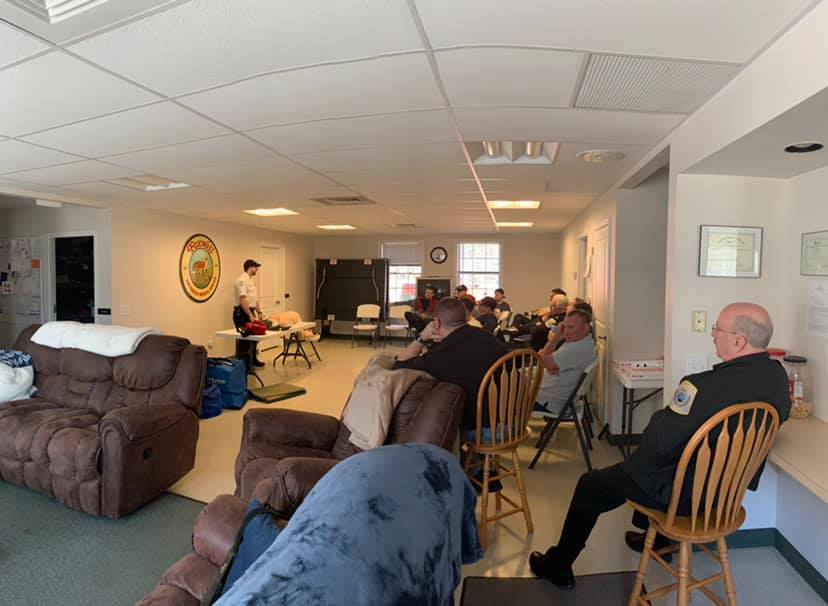 Requirements
Prospective volunteers must meet the following requirements:
Age 16 or older.
Hold a current Pennsylvania Emergency Medical Technician (EMT), Paramedic, or Pre-Hospital Registered Nurse (PHRN) certification. If you are not already certified, we can help you get the necessary training. Providers from other states may want to look into Pennsylvania's reciprocity process.
Must have emergency driver certification (EVOC or EVDT).
Volunteers are expected to do the following:
Commit to regular shift(s) totaling at least 16 hours per month.
Provide your own transportation to/from the station.
Attend the monthly crew meeting, which is held at 7pm on the first Monday or Tuesday of each month.
Meet the state-mandated continuing education requirements to maintain certification.
Training
There are two primary levels of emergency response training: Emergency Medical Technician (EMT) and Paramedic. There is also a special certification (PHRN) for registered nurses who wish to operate on an ambulance.
The EMT program takes about 3 months (part time). EMTs are trained in patient assessment, CPR, splinting, oxygen administration, lifting and moving, radio operations, and more.
The Paramedic program takes about 1 year (part time). Paramedics have all the same training as EMTs, and also learn medication administration, IVs, advanced airway techniques, cardiac therapy, and more. It is recommended that you get some experience as an EMT first before going on for Paramedic training.
Training courses are offered through local colleges and universities, including: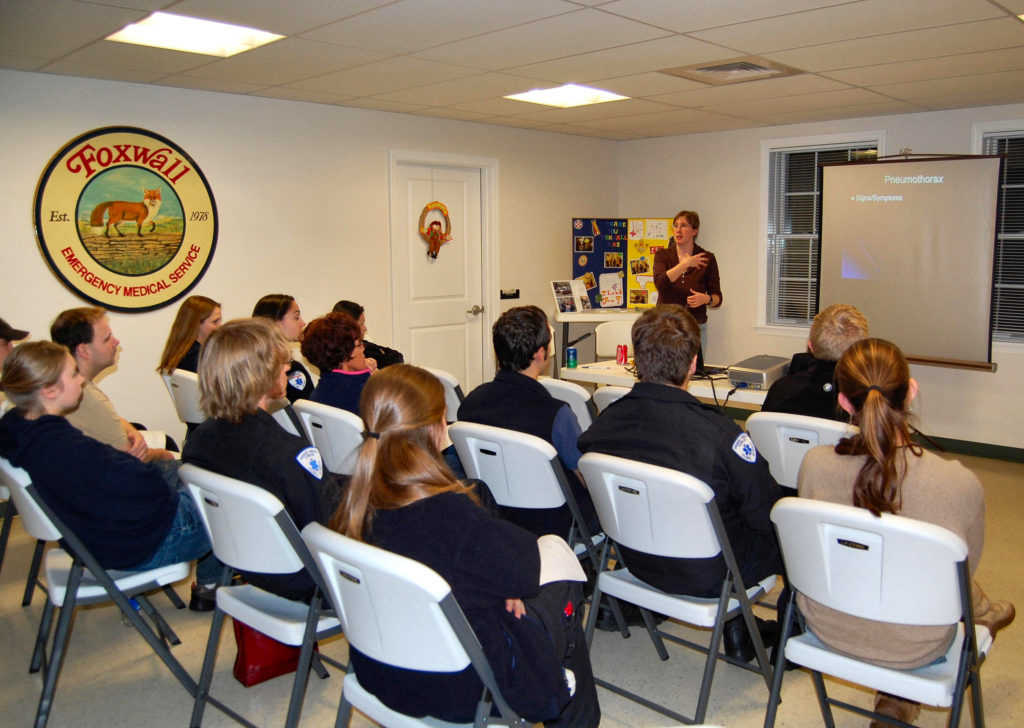 How to Apply
If you would like to speak to an individual about volunteering, you can contact us and talk to Joshua Worth, our Chief. We can make arrangements for a personal tour of our facilities, or for a ride-along observer shift if desired.
When you're ready to apply, you need to send us the following items:
A completed Foxwall Crew Application
A personal statement (not to exceed 250 words) indicating why you would like to become a member of Foxwall. Please address what you feel you would contribute to the organization as well as what you hope to gain from your membership.
A copy of all current certification cards (front and back).
A copy of your driver's license.
Additionally, the Pennsylvania Keep Kids Safe program requires child abuse history clearances for all volunteers having interaction with children, which includes EMS workers.
State Police Background Check
PA Child Abuse History Clearance
FBI Fingerprint Clearance for anyone with less than 10 years of continuous residency in Pennsylvania
If you have copies of these documents from a previous employer or volunteer position, you may submit them. Otherwise, you can find instructions for completing this process on the Pennsylvania DHS Website. Applicable fees are waived for volunteers.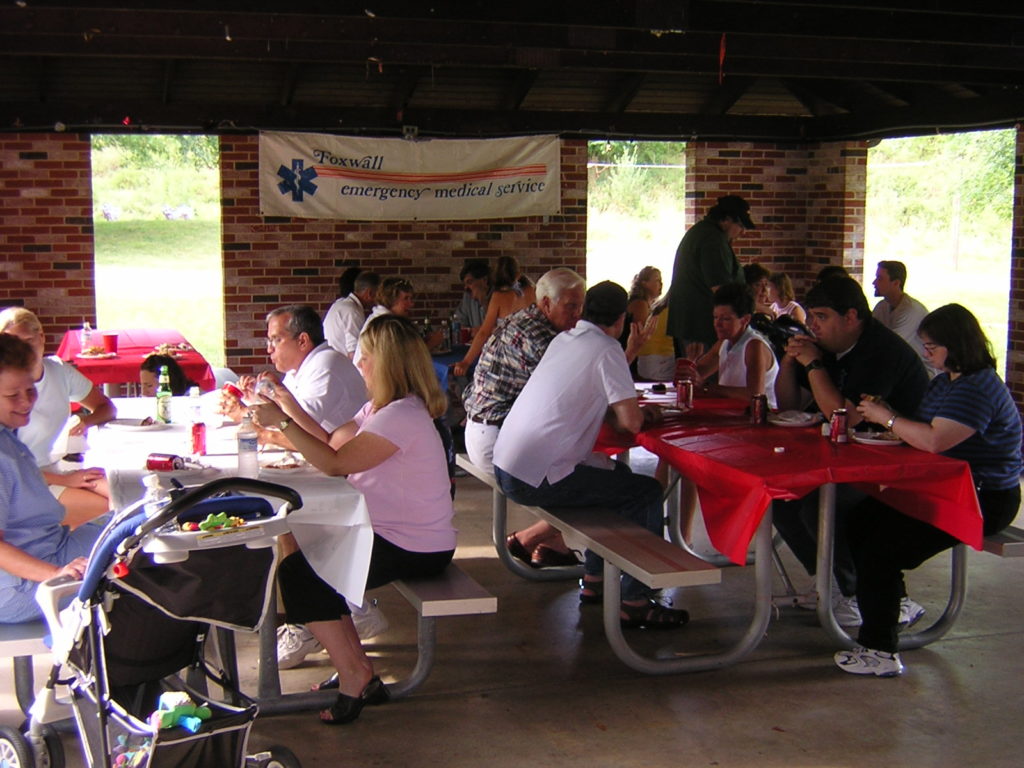 "Foxwall is where I discovered how rewarding patient-care can be. My experience with Foxwall was a springboard to my career."

– Tracey Smart, MD
Dr. Smart got her start as a Foxwall volunteer, and is now an emergency room physician.
"Starting from when I was a young volunteer, hands-on experiences with Foxwall had a major influence on who I am today."

– Trevor Okonak
Trevor started with Foxwall as a volunteer in high school, and later went on to join the Oakmont Police Department.
"I wanted to do something for my community. Although I had no prior experience, Foxwall made it easy for me by providing medical training."

– Joanne Herrmann
Joanne is a Fox Chapel resident, wife, and mother. She volunteered at Foxwall for fifteen years before retiring.