As a private, non-profit organization, Foxwall relies on donations and subscriptions from the community. Your financial support allows us to continue to provide the highest level of pre-hospital emergency medical care.
---
You can donate online using PayPal or contact us for more information.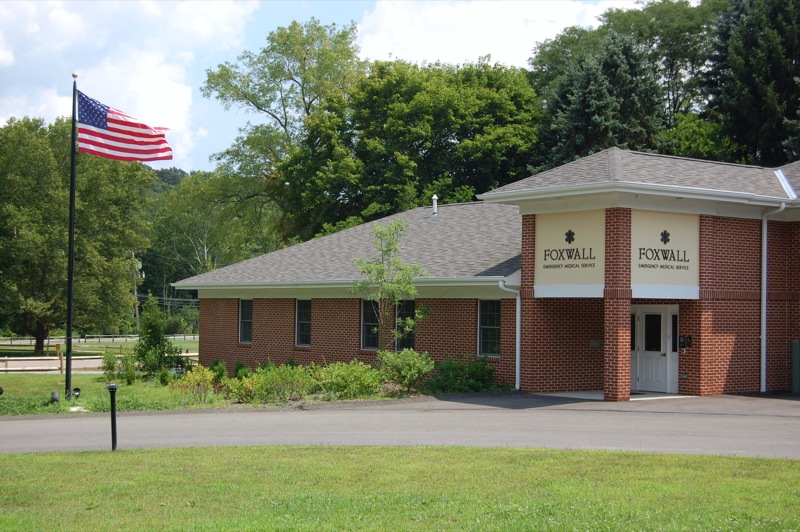 How Your Donation Helps
Your donation can help Foxwall in a number of ways.
Expand Facilities
As the demands on Foxwall EMS continue to increase, so too does our need for more space to serve our community and fulfill our mission.
In 2006, Foxwall constructed a new EMS station on Squaw Run Road in Fox Chapel. This facility enables us to serve our community by providing space for meetings and training, comfortable volunteer housing and space for our growing technology and equipment needs.
Your support enables us to maintain the Foxwall EMS building, both as a community center for learning and as home that the volunteers of this outstanding service can be proud of.
Improve Equipment and Technology
Foxwall EMS has two ambulances/Mobile Intensive Care Units (MICU's). Providing our community with the highest possible emergency medical service requires our team to have state-of-the-art technology and medical supplies.
The tools upon which we rely are continually changing and improving, and the costs for keeping up with this change are significant.
Foxwall is seeking to upgrade equipment and technology to provide our community with the highest level of medical care possible. From IV catheters, heart monitors and first aid supplies to two-way communications, computers and new ambulances – Foxwall is continually faced with the costs of advancement.
Enhance Operations
Foxwall operations encompass the day-to-day functions of providing a quality emergency medical service to the community. Volunteer recruitment, public education programs, outreach and staffing are all important activities of our organization.
Foxwall has very exciting plans for the future. We want to increase our visibility in the public and play a greater role in our community through increased educational programs such as CPR, First Aid and AED training.
We also want to ramp up our outreach efforts to increase the number of volunteers active with Foxwall. Our plans include more pro-active recruitment and seminars in schools, colleges and other organizations to get people excited about EMS.
Supporting the Campaign
There are a number of ways to support the campaign.
Restricted and Unrestricted Gifts
Gifts of any size may be designated for a specific campaign goal chosen by the donor. A gift may also be made without restrictions.
Named Gifts
Make a gift in honor of someone close to you… or you can associate your name with a major project, facility or endowment opportunity.
Gifts of Cash
Many gifts to the campaign will be cash contributions, for which donors may receive tax benefits if they itemize deductions. Pledges to the campaign may be paid over a period of up to five years.
Planned Gifts and Bequests
Many donors discover that they can make a substantial gift through planned giving. Donors may enjoy full tax benefits for such contributions, enhancing their own financial situation even as they make a lasting contribution to Foxwall.
Securities
Many donors may realize substantial tax advantages by transferring gifts of appreciated stock. Capital gains on the amount of appreciation are avoided, and the donor receives a tax deduction for the stock's full market value.
Gifts in Kind
All gifts-in-kind will be credited to the campaign at the appraised value, including donations of art, equipment, rare books, real estate and similar non-monetary contributions.
Matching Gifts
Thousands of companies match donations that employees make to organizations like Foxwall. Donors are urged to request that their employers match their gifts.
Thank you for your support!