This page provides resources to help you navigate the coronavirus outbreak.
If you are having difficulty breathing, call 911.

If your symptoms are mild, stay home and contact your healthcare provider.
Latest Updates
As of 3/26/2020…
The coronavirus situation is evolving daily. Here are some key updates affecting our community.
PA Governor Tom Wolf has ordered Allegheny County and several other counties to stay at home except for certain allowable activities including (but not limited to) grocery shopping, doctor visits, and checking on family members in other residences. This order is in effect until at least April 6.
Non-life-sustaining businesses across the state are closed until further notice. Businesses that offer carry-out, delivery, and drive-through food and beverage service may continue to do so.
The White House has issued guidance on coronavirus precautions: 15 Days to Slow the Spread.
Fox Chapel Area School District has cancelled in-person instruction and implemented a distance learning plan until at least April 13. Other schools throughout the state are closed until at least March 30.
The CDC recommends that large gatherings cancel or postpone events for the next 8 weeks, beginning March 15.
Virus Facts
There is a lot of misinformation spreading over social media. Get the facts from these official sources and their dedicated Covid-19 websites.
Centers for Disease Control and Prevention
Pennsylvania Department of Health
Virus Testing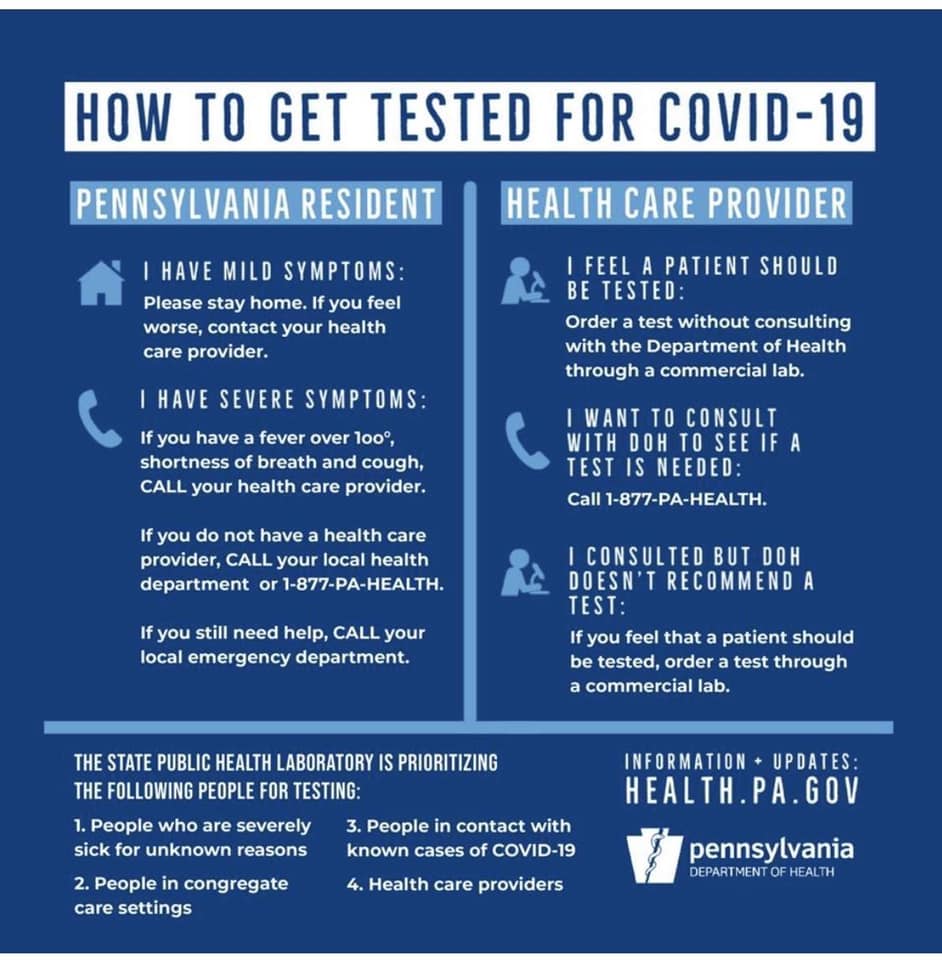 Social Distancing
Social Distancing: This is Not a Snow Day (Ariadne Labs)
Why outbreaks like coronavirus spread exponentially and how to "flatten the curve". (Washington Post)
Family Resources
Talking to Your Kids About the Coronavirus